Tree Services
As a local, Veteran owned company, at Stumpy's Tree Service, we understand that discipline and hard work offers quality returns. We do every job as if we are doing it in our own back yard. Fast, Reliable and Affordable, we are laser focused on Safety, Service and Education of our Crew and Customers alike. Our state-of-the-art equipment is well-tuned and our dedicated team well-trained. In short, we take pride in our work as we operate with Honesty, Integrity and Professionalism. With our professional workmanship and expert tree care, we will help maintain the look of the trees surrounding your home. You can count on us for prompt and quality tree care service.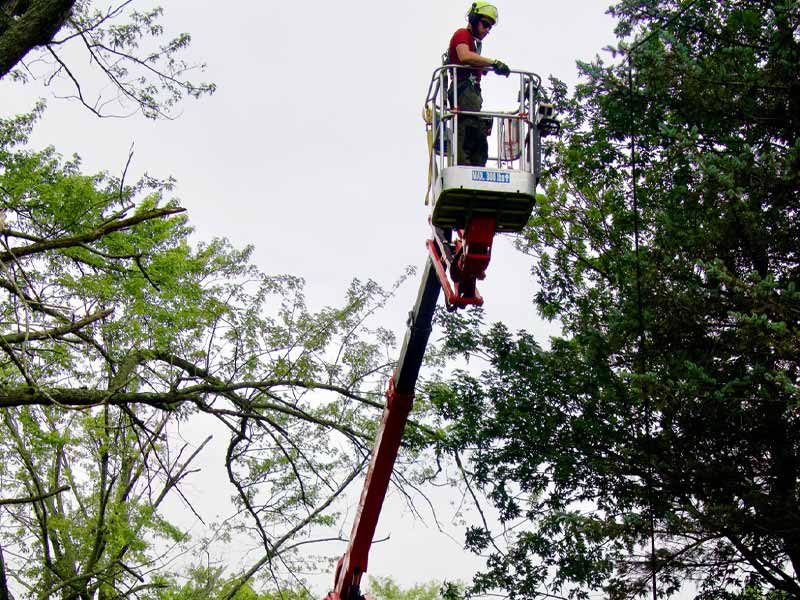 Tree Removal
We never like to get rid of a tree, but sometimes it is necessary for one to come down. Whether the tree is dead, damaged, diseased, or struck by lightning, we will remove all wood, logs, branches and debris, leaving your property clean; or we can also leave the wood for you to use as well. Trees can also be removed to create air movement and allow more light; for safety; or to remove trees that are overgrown or have outlived their usefulness. We dispose of trees in a careful and efficient manner, minimizing waste and invasiveness in your landscape. We will also help you pick out a tree for replacement that best compliments your yard and surrounding flora.
Tree Trimming
We trim trees to 'lift up' low hanging branches or to clean out dead, dangerous, hanging or broken branches. Trimming can serve two purposes: hazard reduction and maintenance. Hazard reduction can get rid of branches that might compromise the structural integrity of the tree. Maintenance can make your tree healthier and more aesthetically pleasing. We offer both services with our state-of-the-art equipment and a professional "eye" for what needs to be done in order to keep your trees healthy and attractive. We DO NOT TOP TREES. "…a reduction of tree size by cutting to the stubs without regard for long-term tree health or structural integrity, shall be considered an unacceptable practice…" according to ANSI Standards.
Storm Damage
If your trees have been damaged in a storm, we will assess the damage to see if they need to be trimmed or removed. We can also help if work with insurance companies is required or directed.